Crowdfunding For UN Sustainable Development Goals
The Sustainable Development Goals aim to ensure peace and prosperity for all by 2030, while protecting the planet for present and future generations. Projects which fit these goals should consider whether crowdfunding can be used to raise funds or gain support.
Sustainable Development Goals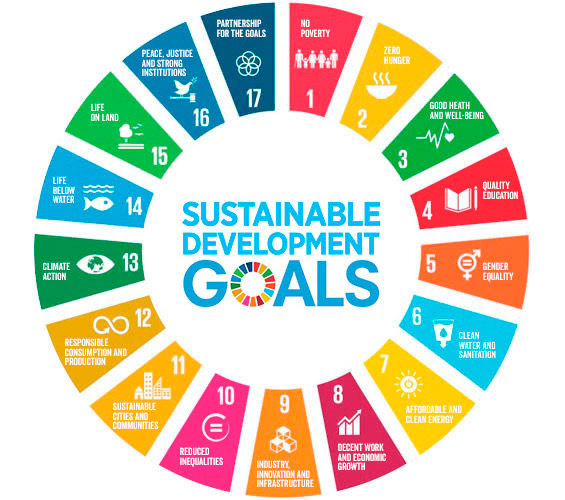 The UN formulated 17 Sustainable Development Goals (SDGs), which were adopted by 193 countries in 2015. The goals are savvy, as they recognize the interconnections between social, economic, and environmental impacts of any development.
Crowdfunding to the Rescue
An estimated $5 trillion to $7 trillion a year is necessary to achieve the SDGs. So far, there has an annual shortage of $2.5 trillion.
With only a decade left to fulfil the SDGs, crowdfunding has come into focus, due to its wide success.
Albeit not close to the $2.5 trillion shortage, crowdfunding globally has raised a staggering $144 billion according to the University of Cambridge, Centre for Alternative Finance 2016-2017.
Albeit not close to the $2.5 trillion shortage, crowdfunding globally has raised a staggering $144 billion according to the University of Cambridge, Centre for Alternative Finance 2016-2017.
Various advocates of crowdfunding including a University of Oxford's Saïd Business School study, recommend considering crowdfunding solutions to assist with the SDGs. Crowdfunding has a role to play in helping bridging the funding gap to reach the SDGs. Its structure is versatile enough to generate funds in exchange for shares or products for businesses, and get donations for charitable causes.
The SDGs
Countries have pledged to "Leave No One Behind," in the bid to meet the ambitious 17 SDGs.
If you have an idea for a project that aligns to one of the following 17 SDGs, and you think that crowdfunding will assist you, you can add your idea to a draft campaign page and the team at ReadyFundGo will let you know whether it is suitable for crowdfunding and provide tips for your campaign.
You can check if your project is aligned with the SDGs by using the summaries below:
1. No Poverty
Eradicate all kinds of poverty, by providing resources and services, particularly to the most vulnerable in areas affected by conflict and climate change. One-tenth of the world's population currently live on less than US$1.90 a day.
2. Zero Hunger
End extreme hunger and malnourishment, especially in children, by ensuring that everyone has sufficient and nutritious food all year round. The 821 million undernourished could benefit, if small farmers are supported by access to land, technology, and markets.
3. Good Health and Well-being
400 million lack basic healthcare, yet good health is vital for sustainability. Issues related to economic and social inequalities, protracted crises, and dysfunctional nation-states should be tackled. Also, limit infectious diseases such as HIV or environmental problems like air pollution.
4. Quality Education
Poverty, armed conflicts, and natural disasters keep many children from attending schools; nearly 50% of children out-of-primary schools are in conflict areas. Provide equal access to inclusive education, vocational training, and higher education regardless of gender and wealth to empower future generations.
5. Gender Equality
The UN has mainstreamed gender equality as a basic human right. To this end, stop discrimination against girls and women, sexual exploitation and violence, and unequal pay and division of labor. Women should get equal rights to property, technology, and reproductive, and help to deal with natural and manmade disasters. Only 13% of women are landowners, and 35% have experienced some form of violence.
6. Clean Water and Sanitation
40% of people from developing and developed countries suffer from water scarcity, drought, and desertification. Investment in infrastructure and sanitation is needed to ensure safe drinking water and hygiene for all, especially in regions without basic services. The protection of wetlands and watershed regions, and the recycling of water must also be improved.
7. Affordable and Clean Energy
Rising demand for energy and a reliance on fossil fuels produces 60% of greenhouses gases (GHG) driving climate change. A switch to renewables can fight climate change and provide energy for equitable growth for the one billion people who still lack electricity in rural areas of developing countries.
8. Decent Work and Economic Growth
Tackle issues related to growing economic inequalities, lack of jobs, a growing labor force, and a slowing economy. Entrepreneurship and job creation should aim to give adequate employment, and eradicate human trafficking and slavery, without gender or other bias. At present, only 48% of women and 75% of men have work.
9. Industry, Innovation, and Infrastructure
Scientific research and technological innovation are needed to tackle economic and environmental challenges, and meet growing urban population needs. Infrastructure and sustainable industries must be encouraged to provide jobs and transport. About 4 billion people, 90% of whom are in developing countries, need an internet connection to get equal access to information.
10. Reduced Inequality
Income distribution is unequal and uneven. The wealthiest 10% of the population controls 40% of global income, while the poorest 10% have only 2-7% of the world's income. Global policies and initiatives are needed to include people of all gender, race, or ethnicity. To make the world more equal, regulate markets and institutions, encourage foreign investment in developing countries, and ensure migration and mobility of people.
11. Sustainable Cities and Communities
Rising populations and migrations have resulted in the unregulated expansion of cities and development of slums. Two-thirds of people are expected to live in cities by 2050. So, investment in infrastructure, services, public transport, green spaces, and proper planning and management of cities are needed.
12. Responsible Consumption and Production
Food production results in 22% of the GHG, and uses 70% of water and 37% of the land. Yet 1.3 billion tonnes of food is wasted each year. Ensuring responsible consumption of goods and natural resources is central to sustainable development. Reduction in ecological footprint and waste production, prevention of pollution and depletion of resources are vital. So is guaranteeing food security, essential energy, and efficient supply chains.
13. Climate Action
The 50% rise in GHG is causing climate change. It has been estimated to be responsible for 91% of current natural disasters, including extreme events, and annual economic losses of hundreds of billions of dollars. The rise in temperature is causing drought and wildfires, for example, in Australia, and sinking coastal areas. Billions of dollars and technological help for people in vulnerable regions in developing countries are necessary for adaptation to and mitigation of climate change.
14. Life Below Water
About 3 billion people depend directly or indirectly on the ocean's biodiversity for a livelihood. However, a 26% increase in acidification is killing corals and associated aquatic life. Plastic has polluted 40% of the oceans, killing marine animals and contaminating seafood meant for human consumption. So it is necessary to protect the coastal and marine ecosystems. Crowdfunding has helped a number of projects fighting plastic pollution.
One project in Australia is focussing on addressing the disposalble coffee cup problem.
In Australia alone, 2.4 million takeaway cups are sent to landfill everyday due to their thin plastic lining. Two young ladies from Melbourne have created Good-Edi, an edible cup! Even if you do not eat the cup it will decompose in 2 weeks. They chose to use crowdfunding to buy the machine so the cups can be manufactured in Melbourne. https://readyfundgo.com/project/good-edi-edible-cups
15. Life on Land
People get many ecosystem services from land and its biodiversity. 80% of food is plant-based. Forests provide timber, clean air and water. Animals, birds, and insects help in pollination and pest control, etc. Forest and agriculture provide livelihoods to 1.6 billion and 2.6 billion people, respectively. Forest habitats support 80% of biodiversity, yet each year 13 million hectares are cleared to meet people's needs. So, natural habitats and biodiversity must urgently be protected.
16. Peace and Justice Strong Institutions
Sustainable development depends on peace, stability, good governance, and human rights. Armed conflict and insecurity that has displaced 68.5 million can impact generations- socially and economically. Moreover, women in 49 countries lack protection from violence. Corruption, tax evasion, and theft affect regions economically. Work with governments and other stakeholders to reduce violence.
17. Partnerships to Achieve the Goal
Strong global partnership and investments are necessary to achieve all the SDGs. Conflicts and natural disasters will need a global response. Exchange of technology and information, and trade can be encouraged by improving North-South and South-South cooperation. To achieve equitable growth, help developing countries reduce their debt and increase exports.
Get Involved
Everyone can do their bit to fulfill the SDGs. Indeed, the UN wants not just the governments, but also businesses, international organizations, and civil society to become reliable partners in this global effort to improve the world.
If you would like to discuss using crowdfunding to reach a SDG please contact us at info@readyfundgo.com.