We understand that launching a crowdfunding campaign can be a daunting task even to the experienced, so here at ReadyFundGo we've rounded up this checklist to help you prepare for a successful campaign.
Create Your Crowd
Craft Your Story
Create Your Stripe Account
Plan and Create Your Video
Set Your Funding Goal
Choose Your Campaign Images
Select Your Team
Make Your Project Plan and Timetable
Pre-Campaign Audience Build
Marketing and Social Media Plan
Line-up Your Day One Pledges
Create your PR Strategy
Brainstorm Your Rewards
Consider Any Tax and Legal Issues
Check the ReadyFundGo Campaign Critera
1. Create Your Crowd
Before you start it is important you take your first dose of realism and recognize that it is a myth to say that crowdfunding comes with a ready-made crowd. Each campaign has a different target audience so you need to create your crowd. Start by developing target personas for your supporters.
Identify where you will find your target supporters and how will you reach them.
2. Craft Your Story
Your story is one of the most important elements of your campaign so spend the time to make it compelling.
Your story should include a summary of what your project is about and the benefits, what you need the money for, which rewards you will offer, your timetable and anything you can add to demonstrate your team's credibility.
Make sure you story is easy to read. Aim for 400-600 words and include high quality images of prototypes, products and people. Introduce headings and spacing.
Finally ask 3-5 people you know to see if they can improve it to make it punchier and even more engaging.
3. Create Your Stripe Account
Creating a Stripe account is a pre-requisite of starting a crowdfunding campaign with ReadyFundGo. It is simple to do.
Make sure you complete this step early in your planning to ensure that you are eligible to create a campaign on our platform. We do not want you to spend time preparing a video only to find you are from a location that we are currently unable to presently support.
We currently support most major currencies.
4. Plan and Create Your Video
Your video is your most important crowdfunding marketing tool. We know that many campaign creators do not have Hollywood style production budgets. If your budget is small then keep it simple.
Your pitch should be short … aim to be very concise as half your audience will turn off after 60 seconds. For all videos, we recommend you try to get the most important information in the first 20 seconds. The key is keeping your story engaging and genuine.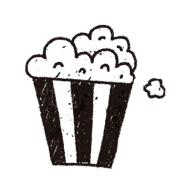 5. Set Your Funding Goal
There is no right or wrong answer to the size of your funding goal but

setting a goal that is too ambitious can deter backers. It is better to set a

smaller target and exceed the target than a very high target and fall far short.

If you have had a successful smaller campaign you can always go back and

create a subsequent campaign.

As a rough guide your funding raising goal should take into account:

·       the funds you are looking to raise for your project

·       the cost of fulfilling the rewards

·       some funds to advertise your campaign

·       the platform and processing fees

·       any taxes or legal fees

·       a small cushion to cover incidentals.
ReadyFundGo accepts both "flexible" (take what you raise) campaigns

and "all or nothing" campaigns. To set up a flexible campaign you must

be able to deliver your rewards whether or not you meet your target.

Otherwise you must set-up an "all or nothing" campaign.
6. Choose Your Campaign Images
The images you choose for your campaign can make a big difference. Select attractive high-quality images. Include people in at least some of the images.
This is another area of your campaign creation where it is useful to spend some time and take advice and input from others. Remember that the images you choose are likely to be used as part of your general promotion and social media.
7. Select Your Team
Everyone has strengths and weakness within their own skill set so it is a good idea to find others who may be able to help you with either specific tasks, or who have skills in areas which may not be amongst your strengths.
Core teams behind some of the great crowdfunding projects tend to be made up of 2-5 key people.  It will be helpful to have a team including the following characteristics: a social media whiz, a great networker, a content writer, a videographer, a marketing guru and if possible an industry expert.
As well as having others involved to ensure you have all the skills you need, it is great to have a team around for moral support during your campaign and to help with the work load. Running a successful campaign can take a lot of hard work.
8. Make Your Project Plan And Timetable
As you can see from the check-list there are a number of different elements to creating and running a crowdfunding campaign as well as delivering the rewards to your supporters.
You may like to use this check-list to develop a plan and timetable for your project and engage your team. As part of your plan aim to have some tasks each week starting in week 1 that focus on building your crowd.
Some campaign creators make the easy mistake of spending all the time focusing on making a beautiful video and campaign story, only start to consider their target crowd in week
9. Pre-Campaign Audience Build
As part of your week 1 project plan be sure to include actions around your pre-campaign audience build.

Start with contacting your friends and personal and professional contacts and ask your team to do the same.
Email still has a core role to play in crowdfunding campaigns and should not be under-estimated. Start to build your data base and consider creating a landing page to collect e mail addresses.

10. Marketing And Social Media Plan

Social media can play a large part in the success of your crowdfunding campaign if it is used well.
It can take several months and a lot of hard work or a large advertising budget to build a social media audience so get started as soon as you can. Ensure you have some great visual eye-catching images and mix up your posts with a variety of content from feedback and testimonials, stories, progress reports and any new rewards that you add to your campaign.
Being focused and disciplined will help you succeed. A scatter-gun approach across 4 social media channels may not be as effective as a targeted campaign for longer on one channel.

Some campaign creators may need to pay for Facebook ads or boosts. Others  will need to engage professionals to assist with social media to help their campaigns succeed.

However, whilst social media is important, traditional marketing methods should not be ignored. Particularly at the pre-launch phase take the time to hold face to face conversations and personally engage. You need to persuade these people to back your campaign early and actually make a pledge. It typically takes more than a group e mail even to get real engagement and monetary support at the start.

11. Line-Up Your Day One Pledges

Aim for around 15-20 day one pledges. You want these same people to post on social media after pledging.
To secure 15-20 day one pledges you may need to contact 40-50 people depending upon the strength of your connections and reward offerings. Phone call follow-ups are best.
12. Prepare Your PR Strategy
If you are aiming to get your campaign out to a wider audience you will want to include PR and promotion as part of your project plan and pre-launch steps. Identifying and contacting relevant journalists and bloggers needs to be high on your priority list.

We suggest that you focus on your local media first. You need to work on 2 or 3 newsworthy angles for your story and create one or two press releases. Merely running a crowdfunding campaign is no longer regarded as being newsworthy.
Timing and persistence are key. With respect to timing you may want to wait until your project is showing some traction before sending your press release out.
13. Brainstorm Your Rewards
With ReadyFundGo you can offer rewards in return for pledges as well as collecting donations.  Offering interesting and unique rewards is a great way to build excitement amongst your supporters.

Think about your target audience and put yourself in their shoes. What would you want to get and how much would you be happy to pledge.

Can you offer a ticket to an event you can host or an experience you can offer? Do you have a product or service to offer? Are you offering to thank someone and give them a social media shout or their name on your website? Will you offer sponsorship?
Make sure your rewards are good value for money – everyone likes to think they are getting a bargain. Having a small number of rewards available at a special price encourages people who feel they may otherwise miss out to purchase.

Aim for at least 4-5 rewards that cover different price points.

14. Consider Any Tax And Legal Issues

Depending upon the nature of your project you may want to consider whether you will be setting up a company for your new venture and whether you will need a business bank account. Revenue from reward-based crowdfunding campaigns may be taxable and for some entities in certain jurisdictions sales taxes may also need to be considered.
If you are planning on selling certain goods around the world you may want to ensure you have familiarized yourself with any local relevant laws.
15. Check The ReadyFundGo Campaign Criteria
Every crowdfunding platform focusses on a certain type or types of crowdfunding and a particular audience.
The ReadyFundGo platform can be used for reward-based and donation-based crowdfunding. We do not offer market-place lending (debt instruments) or equity crowdfunding.
We welcome business start-ups, innovators, entrepreneurs, community projects and social enterprises creating a better society and a better world. We typically do not support personal projects to support for example a campaign creator's personal illnesses.
If you uncertain whether your campaign will be accepted please submit a brief outline to us in advance.
Lastly, keep at it, step-by-step and you'll find yourself gathering the momentum you need. With ReadyFundGo, you can get help and review from our team along the way!  Contact us today.